Buddha statue repair
We have been repairing Buddha statue for customers in the world.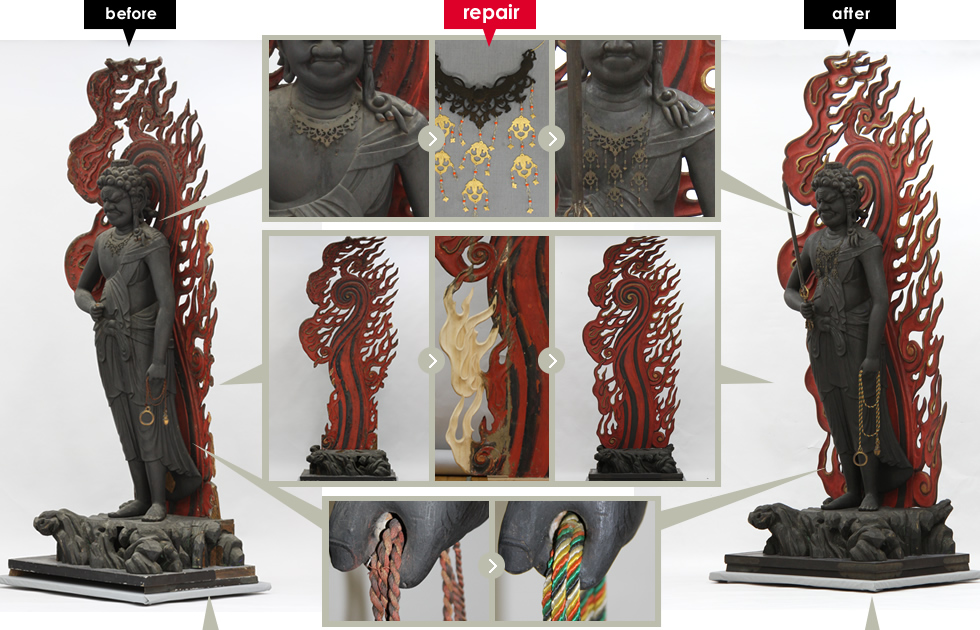 Procedures to repair your Buddha statue
1

Please contact us from our website with the image files of your Buddha statue needed to repair.

2

We will judge from the image files if we will be able to repair your Buddha statue.

3

When we judge we will be able to repair your statue, we will ask you to send your statue to us by international forwarder with sender's payment of shipping fee.

4

We will send a check for your statue by e-mail.

5

We will send the quotation of repair your statue including the shipping fee from us to you and also will inform you about approx how many days we need to repair.

6

After receiving your payment, we will start to repair your statue with our best efforts.

7

After finishing the repair of your Buddha statue, we will take pictures and send them to you by e-mail with repair report.

8

We will wrap your statue carefully and will send the package to you by international forwarder.
If our quotation did not match to your budget
We would like to send your Buddha statue back to your with freight collect or after receiving the shipping fee from you by Paypal, we will send it back to you.